January MyZone Challenge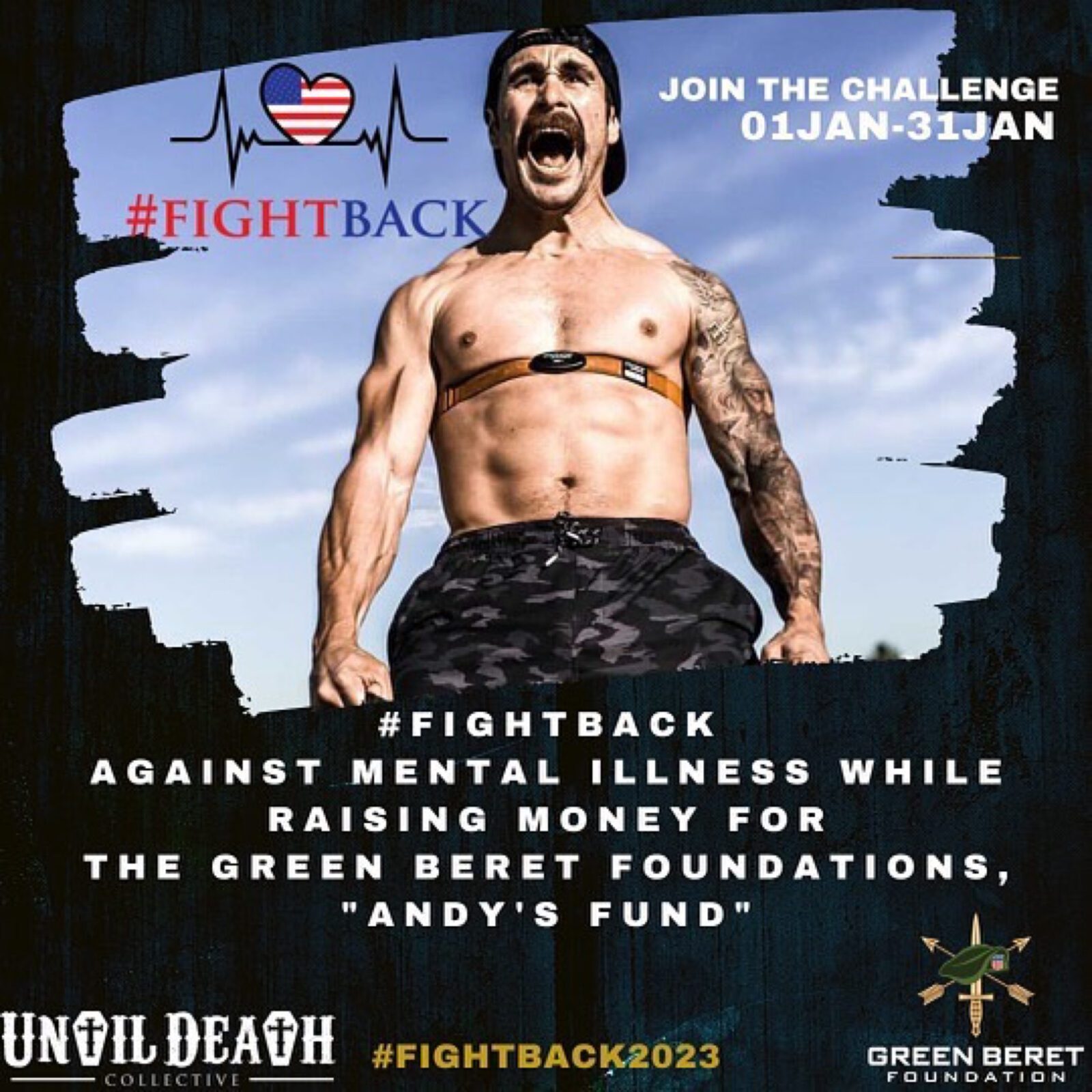 Until Death Collective's annual fundraising event benefitting Green Beret Foundations, MSG Andrew Marckesano Suicide Prevention Fund (#AndysFund).
With more than 50% of Americans being diagnosed with a mental illness or disorder at some point in their lifetime, Until Death Collective wanted to find a creative way to fight back.
UDC has partnered with MyZone to create a challenge designed to get people moving in an effort to improve their mental health. Throughout the month of January, competitors across America compete against Special Operators, Veterans, former Professional Athletes, First Responders, and civilians of all backgrounds for their chance at winning 1 of 3 epic prize packages.
The Challenge
You must have a MyZone Heart Rate Monitor to compete in the challenge.
Registrants will receive a challenge invite no later than December 30th (via the MyZone app). The challenge begins January 1st and runs through midnight of January 31st. Earn 2,000+ MEPs to automatically be entered into a raffle to win 1 of 3 epic prize packages.
Winners will be drawn Friday, February 3rd.
How to Enter
If you DO have a MyZone: Enter the challenge by making a minimum $25 donation to Green Beret Foundation here.
If you DO NOT have a MyZone: You can purchase a MyZone, at cost, here. You will automatically be entered into the challenge.
Important: Once you receive your MyZone, register with facility code: UDCUS001
The Prizes
More prizes to be announced!
Additional details
WEBSITE