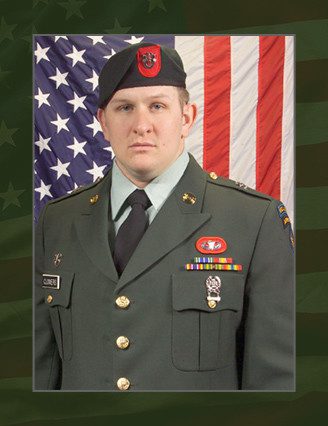 OEF ODA 741, Company A, 2nd Battalion, 7th Special Forces Group (Airborne)
Lebanon, VA
Staff Sgt Jesse G. Clowers, Jr., was killed in action on August 12, 2007 near Bar Kalakney Village, Khogyani District, Nangarhar Province, Afghanistan, while serving with ODA 741, Company A, 2nd Battalion, 7th Special Forces Group (Airborne).
Clowers, 27, was a Special Forces communications sergeant assigned to ODA 741, Company A, 2nd Bn., 7th SFG(A), Fort Bragg, NC. Clowers, of Lebanon, Va., enlisted as an infantryman in June 2004. He served as an infantryman at Fort Benning, Ga., upon his enlistment until 2006. He later attended the Special Forces Qualification Course, graduating in 2006 and was assigned as a communications sergeant with Co A, 2/7th SFG (A). He had recently begun his first tour of duty in Afghanistan with Co A, 2/7 th SFG(A) in support of Operation Enduring Freedom (OEF).
Clowers' military education include; the Basic Airborne Course, the Warrior Leaders Course, the Basic Noncommissioned Officer's Course, Special Forces Qualification Course, the Survival, Evasion, Resistance and Escape Course, and the Spanish Basic Military Language Course.
His awards and decorations include the Army Achievement Medal, Army Good Conduct Medal, National Defense Service Medal, Army Commendation Medal, Global War on Terrorism Service Medal, NCO Professional Development Ribbon, Army Service Ribbon, Parachutist Badge, and the Special Forces Tab.
He is survived by his wife, Katherine, son Jesse, and daughter Danielle of Fayetteville, N.C.; mother Joyce of Roanoke, Va.; and sister Angela of Herndon, Va.
– DE OPPRESSO LIBER –