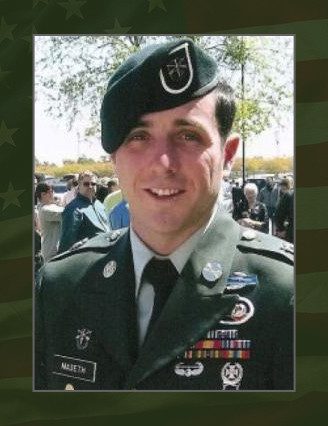 OIF Company D, 1st Battalion, 5th Special Forces Group (Airborne)
Pittsburg, PA
Staff Sgt. Ryan D. Maseth, 24, died as a result of a non-battle death accident on Jan. 2, in Baghdad, Iraq, while serving with Company D, 1 st Battalion, 5 th Special Forces Group (Airborne).
He deployed in support of Operation Iraqi Freedom in 2007 as a member of the Combined Joint Special Operation Task Force Arabian Peninsula. This was his second deployment to Iraq in support of the Global War on Terror.
Maseth, a native of Pittsburg, Pennsylvania, volunteered for military service and enlisted into the Army in June 2001 as an infantryman. In 2007 he earned the coveted "Green Beret."
Maseth's military education include; the Basic Noncommissioned Officer Course; Survival, Evasion, Resistance and Escape Course; Warrior Leaders Course, Combat Life Savers Course, Unit Armor Training Course, Special Forces Qualification Course, Ranger Course, Air Assault Course, and the Basic Airborne Course.
His awards and decorations include the two Army Commendation Medals, three Army Achievement Medals, Army Superior Unit Award, Afghanistan Campaign Medal, National Defense Service Medal, Global War on Terrorism Expeditionary Medal, Global War on Terrorism Service Medal, two Noncommissioned Officer Professional Development Ribbons, Army Service Ribbon, Special Forces Tab, Ranger Tab, Combat Infantryman Badge, Expert Infantryman Badge, Parachutist Badge, and the Air Assault Badge.
Maseth is survived by his mother Cheryl A. Harris, of Cranberry Township; father, Douglas, and brothers,' Brandon and Adam, all of Allison Park, Pa.
– DE OPPRESSO LIBER –